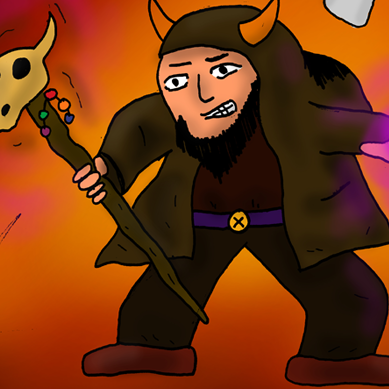 Dr Ox / Tom
Dr Ox posseses many traits of an oxen: strength, hunger, being immovable. He also can summon the Mystical Ox Force, a power as old as oxen themselves. Some say Dr. Ox got his powers from a magic brown jacket, others say he was bitten by a radioactive ox...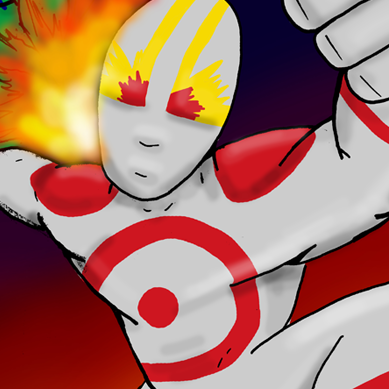 Rebound / Michael
Rebound first discovered his powers during a football practice with the legendary Rhinos football team. He possesses the ability to bounce projectiles off of him at high speeds. Confirmed reboundables include: solid objects, projectile missiles, footballs and insults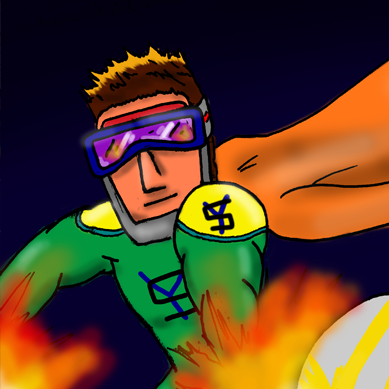 Super Yaganoosh / Joey
The mystery man of The ULTIMATE ALLIANCE, Super Yaganoosh's powers are unknown and seem to change at times. Some reports say he has energy blasts, while others say he can freeze things among others powers. Two thigs are clear: he can fly and his fashion sense is super.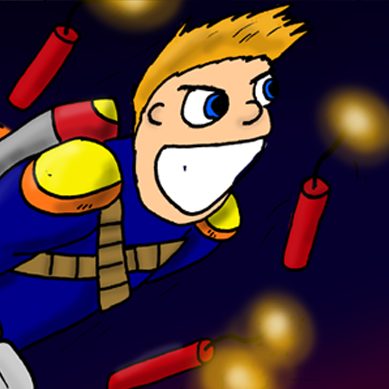 Trigger Happy / Johnny
Armed with an array of highly explosive weaponry, Trigger Happy is a master of Explosives and always has a stick of dynamite handy. His name comes from his tendancy of jumping into situations and prematurely firing off super attacks.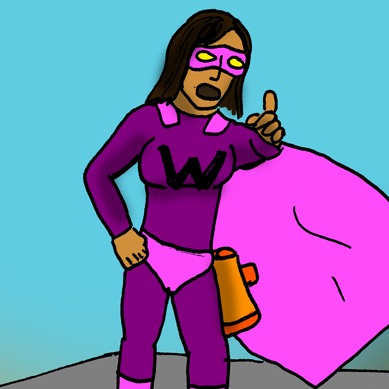 The Wailer / Megan
Originally thought to be a whale hunting criminal, The Wailer has been revealed to be hero. More of a freelance member of The ULTIMATE ALLIANCE, she is able to bellow incredible loud sonic wails. She carries a super sonic meganphone to increase her wails. While cleared of all whaling charges some urban legends say she is actually handy with a harpoon.