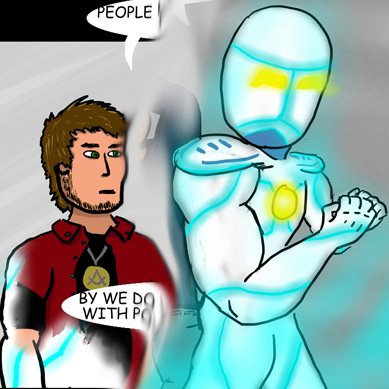 CHARLES DRAN
One of Earths legendary defense team the Guardians, Charles Dran is the first to step up and fight for whats right. Not always the smartest or the strongest, Dran follows his gut and his heart.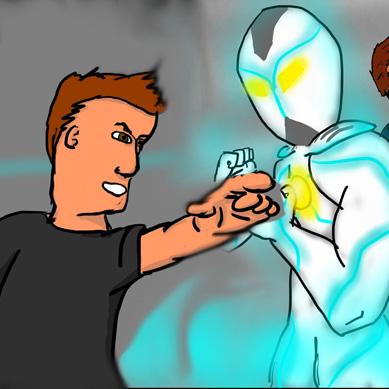 ROBERT CRAWFORD
The leader of Guardian team A6-B, Crawford is a tactical mastermind who knows his teams strengths and weaknesses. A no-nonsense leader he makes sure his team wins every time.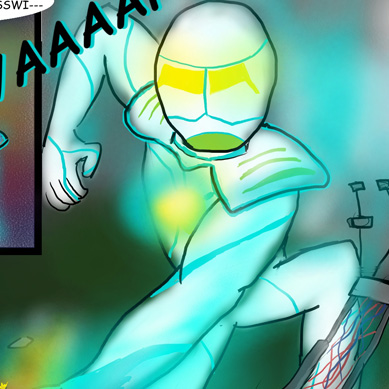 ED THARN
Tharn is quite possibly one of the strongest members of the Guardians. He is ready to fight and would rather smash through an obstacle than figure out a way around it.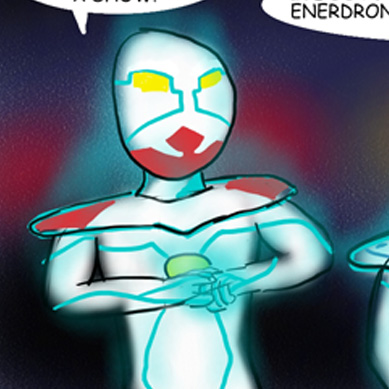 SCOTT JARENS
Scott is the brains of team A6-B, when theres a problem that needs solving or a computer that needs programming Jarens is the man for the job.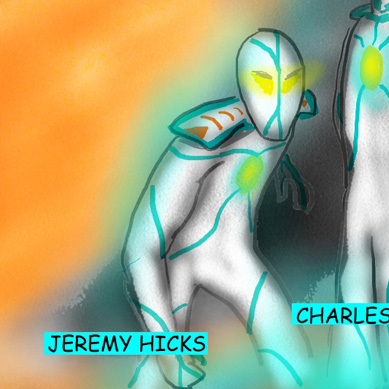 JEREMY HICKS
Jeremy Hicks is a wild card; intellegent, strategic and powerful, Hicks is a key member of the team, but at times can be reckless and overconfident. He is jealous of Robert Crawford and wants to be the leader of the team.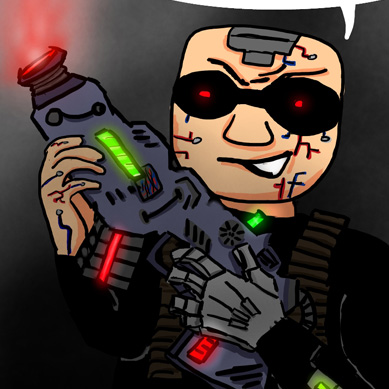 CROSSWIRE
Enhanced strength and weaponry, Patrick Swargas is a genius in his own right. Designing and building his own army of "Enerdrones" Crosswire feels that his superior intellegence makes him the perfect candidate to rule humanity.